The Great Firewall of China takes on VPN's
The legendary Great Firewall of China is a thorn in the side of any businessman or tourist wishing to get online when within the borders of what is a fascinating and commercially important country. Created by the government to block access to content deemed subversive or unsuitable for Chinese nationals, it has long troubled users wishing to use Google, Facebook, YouTube and more, although those with a little inside knowledge have been able to bypass restrictions by installing and using a Virtual Private Network, or VPN like HideMyAss Pro! VPN…
Cracking Down on VPN's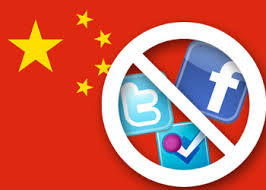 The Chinese authorities have been aware of the growing popularity of VPN's for some time, and have recently launched an initiative to crack down on their use. Although not illegal, they are frowned upon by the powers that be in China, and some users have found they were no longer able to access popular Western sites using their service. However, some services – notably Hotspot Shield among them, which is one of the more popular services – have reported that they have not been blocked. Quite why is unknown, although experts have discovered some interesting factors regarding the blocking methods being used.
OpenVPN Protocol
It has been discovered that the Chinese may be a step behind in their censorship technology, as it is believed they are blocking sites that use the less sophisticated OpenVPN protocol. This is as opposed to L2TP and PPTP protocols, which are more up to date, and services that use the above two can still be accessed within China. For business users, and personal users, being able to circumnavigate the firewall when in China makes things a lot easier, and it remains to be seen whether the Chinese will be willing to open their doors to such commercially beneficial aspects of the internet.
Boom in Business
What is interesting is that, thanks to the media coverage of China's latest censorship exploits, interest in VPN technology has rocketed, with the main players in the market reporting a notable increase in users in recent weeks. The publicity given to the situation has in turn acted as publicity for the product, and the resulting demand is a welcome boost for the industry. If you need to use a VPN in China look or one using the more sophisticated protocol, and make sure you choose a server in the likes of Hong Kong, the USA or Europe for more chance of connection.