The Best Android VPN Solutions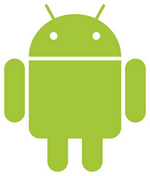 If you are one of the many millions of people who use an Android smartphone or tablet you will be aware of how simple and effective an operating system it is. A powerful system that is utilized by many of the world's most prolific manufacturers, Android is designed for simplicity and versatility, and succeeds in all areas. If you do use a handheld device for browsing you will likely have accessed a public WiFi hotspot – or indeed many of them. They are everywhere these days: in pubs, restaurants, coffee shops and even stores, you can get online almost anywhere.
There is, however, one aspect of public networks that is problematic, and it's the thorny subject of security. A public network is essentially an open one, and anyone with the right software and on the same network as you could conceivably steal your passwords and access your bank account, private messaging, email and more, and this is why you need a Virtual Private Network (VPN) for all your Android devices.
Why You Need a VPN
Security is just one benefit of investing in a VPN, and there are many more. If you want to be truly safe when browsing in a public place a VPN should be considered essential as, without one, you are open to hackers without a doubt. What is a VPN, what does it do, and how does it work?
A VPN is a service that grants you anonymity when browsing. Usually, you will be readily identified by a unique tag called an IP number, allocated to you by your Internet Service Provider (ISP). This tag tells the servers which transfer information who you are, and where you are. By using a VPN you bypass the ISP server, and use one provided by the VPN service; this can be in one of many countries throughout the world. The information regarding your personal details will be encrypted, as will any email, website, payment or password that you use with a VPN. This not only grants you anonymity, and protects your information, it also allows you – by accessing a server in a 'free' country – to overcome any restrictions on internet content when traveling abroad. We took a look at some of the best Android VPN service on the market.
VyprVPN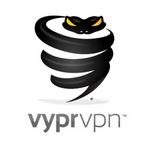 Choosing the best Android VPN was never going to be an easy task as the market is overflowing with candidates, but one that came to mind straight away was VyprVPN. Where VyprVPN wins is in promising that all information that passes through the service goes via its own in-house servers. This is a different approach to most VPN providers who contract out server space from a third party. Having their own dedicated servers means greater security, as there is less chance of interference. It is also an easy to install, simple to use and very versatile system, and works well on tablets as well as smartphones. With complete anonymity, no data caps or speed limits and multiple protocols, VyprVPN is a VPN Android service that ticks all of the important boxes, and its smartphone version is deliberately optimized to protect the user when utilizing unsecured public networks. All in all, an excellent VPN service that is well-established and popular, and with prices starting at less than $7 per month it is also sensibly priced.
Express VPN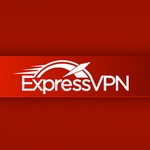 Express VPN is another of the more popular services on the market and has a great number of regular users. Where it wins as an Android VPN is in its ease of use on smartphones and tablets, for which it has been carefully optimized. Express VPN promises the user a choice of servers in no fewer than 27 countries across the world, and uses 256bit encryption for added security. A further security benefit is that Express VPN uses no data logging – your information is not stored by them – and the variety of servers means that overcoming geo-restrictions is simple. Easy to install and with a simple one-click operation, it offers excellent security features that are well thought out and effective, and although a little more expensive that VyprVPN at $8.22 per month it is a viable package that we would happily recommend.
Click here to get Express VPN…
Hotspot Shield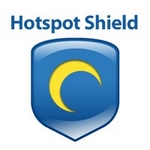 As the name says, Hotspot Shield is an Android VPN that is aimed squarely at users who browse over a public WiFi hotspot, which is the least secure type of network. As we said earlier, using a VPN in public networks is essential. Hotspot Shield offers excellent levels of protection that easily match its rivals, and is similarly simple to install and use. The Elite version – with which you get the fully functioning product without annoying adverts, with no speed restrictions and with access to many servers in various locations across the world – would be our recommendation, especially at an excellent price of just $2.50 per month. With guaranteed anonymity and excellent reported speeds, Hotspot Shield makes our shortlist of VPN for Android users and is a strong contender.
Click here to get Hotspot Shield Elite…
Conclusion
In such a competitive market it is essential to make a careful comparison of all the options, and while we have only looked at three Android VPN packages here they represent some of the most popular and efficient available. Each has its own attractions, and at only $2.50 per month Hotspot Shield undercuts the other two but by a negligible amount. While price is a factor in every decision the monthly fees we are looking at here are so minimal we need to turn our attention to how good the service is to make our decision, and for us there is one that we prefer over the others: VyprVPN. As an Android VPN for use on smartphones and tablets VyprVPN is well-optimized, easy to use and provides a high degree of security as well as a variety of other functions. The promise of in-house servers is one of the major reasons we would choose it over Hotspot Shield, Express VPN and other rivals, as it guarantees the highest possible level or protections against identity and data theft.