Geo-Restricted Content in China
China is one of the most important economic powers in the world today, yet it is an odd commercial entity in many ways. A basic culture that is far removed from that familiar to us in the west makes much of China's domestic and international ethics seem alien to us, and visitors from the likes of the USA and Europe find the strong media censorship shocking. This is never more apparent than when trying to use the internet, for the Chinese authorities take a dim view of persons using it for free speech purposes or for accessing western content.
Internet Censorship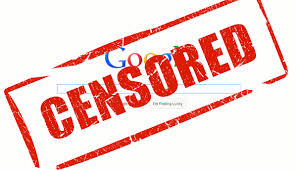 The internet is heavily censored within China thanks to the famous 'Great Firewall', a government initiative aimed at halting the use of various chat forums and websites by political subversives who post anti-government comments. They also choose to censor content that they believe to be unsuitable for Chinese nationals, and this can mean that visitors to the country, whether for business or pleasure, can be troublesome. Even giants such as Google have fallen foul of the strict internet restrictions, and visitors will find that streaming sites such as Netflix are heavily censored. However, there is something you can do to get around the Great Firewall, although it may take a little trial and error: invest in a virtual private network or premium DNS service.
Using a VPN in China
With more than 600 million internet users in China it is clear the government has a difficult job keeping them away from all the content they do not want them to see. However, there is no doubt that the authorities do a thorough job, and even Google has found it hard to circumnavigate the restrictions. Many inside the country have taken to using a VPN – this is not technically illegal but certainly frowned upon – to access content and chat boards where they can express their views. This is the best method for Westerners to access content as it allows for them to use a server that is beyond the firewall and therefore unaffected. However, be sure that the Chinese government will continue to move the goal posts in an effort to keep censorship strong.