These days it seems as if barely a day goes by when there is not a report of internet accounts being hacked or targeted, and the worrying thing is that it is mainly big corporate outfits that are the victims. Of course, they have more to lose, but shouldn't they be covered by the very best in internet security? The truth is that, in many cases, they are, which begs the question: if they are vulnerable, how safe are we? It's a worrying thought, and one that is hardly pacified by the ongoing problems we read about all the time.
How Much Information is Out There?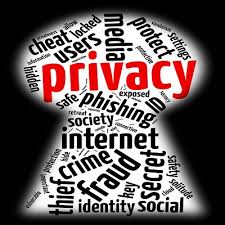 It's all too easy to adopt the 'it won't happen to me' attitude; most likely it won't, but what would happen if somebody did manage to gain unauthorised access to your private and sensitive online information? Think about what is on there: no doubt you have bank account and credit card details online; your address and contact information will be on there; your date of birth and further information – all of this can be of interest and use to persons who want to take advantage of your online identity.
Protecting Your Online Data
There are some simple things you can do to enhance your online security: the first is never to give away details of your passwords or even online purchasing activity to even your closest friends. Facebook, Twitter and other social networking sites are great fun and useful, but they are also a gold mine for personal information. You should change passwords regularly – it is often nigh on impossible to know that you have spyware on your machine – and make them difficult to crack. If you are a regular user with many instances of sensitive information, invest in a VPN like HideMyAss VPN Pro! This is a virtual private network that encrypts all your information and makes it extremely difficult for hackers to identify you. Ideal, in fact, for when you use WiFi hotspots, which tend to be largely unsecured for convenience.
The trick is, most of all, to be very wary of anything you did not expect, and to be extra careful, as it could happen to you.