Among the many superb features you can get from Sky is Sky Go, an online TV service that allows you to catch up with and watch many different channels using your laptop, computer or smartphone when on the move. With a comprehensive collection of channels and content, Sky Go is a popular choice for people who are often in a different location or country, and many of those will have already discovered that, in fact, not everywhere allows you to access the content you want. This can be for a number of reasons, the most prevalent being where the government of the country has restricted access, or where copyright issues are present. We are here to tell you how to get past these restrictions using a VPN.
The Benefits of a VPN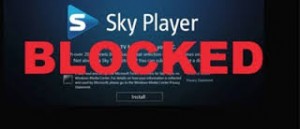 A VPN, or virtual private network, has become one of the must-have services for travelers and those who want to enhance their online privacy. There are many such packages on the market – some free, and the more impressive with small fees to pay – and they work by bypassing the usual local servers that would normally be used to connect to the content you are searching for. By using a server in a non-restricted country or region you are able to access information that would usually be restricted in your location, and you can get your Sky Go content no problem!
Sky Go on The Move
As Sky Go is designed to allow you to access content that you may have missed or want to watch when you are elsewhere it is clear that, for those who want to watch UK content when elsewhere in the world, a VPN is a great choice. For just a small outlay you can ensure that, whether on business or abroad for pleasure, you are able to watch what you want, when you want, where you want. Governmental and copyright restrictions may apply to much of the UK Sky Go content; hence the installation of a VPN service like HideMyAss, which takes just a few minutes, gives you greater viewing flexibility wherever you happen to be.