The availability of public WiFi hotspots, in a range of locations, has pandered to our love of browsing the internet when on the move in no small fashion. With sophisticated and powerful hand held smartphones and tablets it is possible to access all the information you need from a cafe, bar or even a store, and the convenience of this cannot be overstated. Indeed, hand held devices are now among the most popular for getting online, and it is no surprise. However, consider this: security on public hotspots is never going to match that in your home or business network, and for good reason.
Security in Hotspots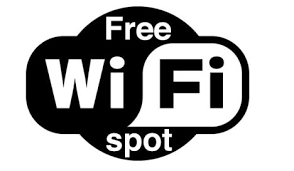 The idea behind public WiFi is to provide quick and convenient access to anyone wishing to browse the internet or send emails and messages. For this reason, security is not as stringent as in a standard network. For example, you may be asked to set up an account with a password, but that will be it. There is no other security measure in place. What does this mean? Put simply, it means that the information you are sending or receiving over the internet is vulnerable to anyone with the know-how to break into your connection and steal it from you. Good advice is to think twice before using your online banking when in a public place, and to be careful of anyone watching when you type your password.
What Can be Done?
At this point we should reiterate – no information transmitted digitally is ever 100% secure; the networks do their utmost to protect you, but 100% is not possible. One way to enhance your privacy when using a public hotspot is to use a virtual private network, or VPN. This will not only direct your information via secure servers, but will also encrypt all information and keep your identity secret. A VPN is becoming a very popular method of keeping information and identities secure: cheap, fast and effective, it is strongly advised that you use such a connection when browsing in any public place, as well as being vigilant in watching for those who may be watching you.