Just how annoying is that 'content not available in your location' message on YouTube? We've all seen it: you try and watch a video only to be found that, for whatever reason, it's not allowed to be shown where you happen to be. You could be at home or in a foreign country, it could be thanks to copyright laws or you may be in a country where the content is banned, but either way it's an irritating thing to find you can't watch the video you want to. What do you do about this? It's simple – you install a VPN.
What is a VPN?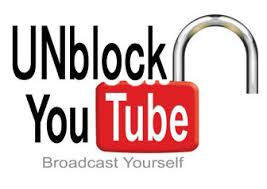 A VPN, or Virtual Private Network, is a way of accessing the internet that allows you to enhance your privacy while browsing and also to bypass geographical and copyright restrictions. How does it do so? It's a simple yet innovative idea: generally, restrictions are imposed by location. When you access a website you do so via a series of servers; these are in various locations, and they identify where you are in the world. In some countries, China for example, the government apply restrictions on the content that can and cannot be viewed. By using a VPN like HideMyAss.com you can choose the location of the server that sends your information, and hence overcome the geographical restrictions that may be imposed.
Is it Easy?
Installing and using a VPN is very simple; there are many to choose from, and they come with simple online instructions for use. Download the service and it takes just a couple of clicks to start using your VPN. Not only do you overcome the geographical restrictions that stop you from watching that YouTube video, but you also enhance your security by hiding your location, your identity and by encrypting information that you send over the internet. The importance of this cannot be stressed too much, and you will be able to browse quickly, quietly and with greater security, even when using unsecured public WiFi hotspots, and all for a few dollars a month. It's worth it, so give it a go.