Easily Access Restricted Content From Your Android Phone or Tablet
With so much choice in computer operating systems these days, let alone a wealth of different devices upon which they can be used, it is little surprise that choosing your laptop, tablet or smartphone can take some time. Many people are choosing hand held devices that run on the popular, efficient and constantly evolving Android operating system; indeed, it is widely used on tablets of all sizes, and is also utilized by most of the best known smartphone providers. It's also great for streaming movies and TV shows via packages such as Netflix, Hulu and many other channels, but what if you find yourself in a country where your chosen content is restricted?
What is Geo-Restricted Content?
In some countries the powers that be are strict about what can and cannot be accessed on the internet; in others, there may be copyright issues that prevent some movies, TV shows and music videos being broadcast. When this occurs, what you need is Unlocator Android, and you will instantly free up that movie or video you want to watch. Simple to use and available for all devices including smartphones and tablets, Unlocator Android is a must for anyone who is a regular traveler, and once you see what it can do you will never look back.
How Does Unlocator Work?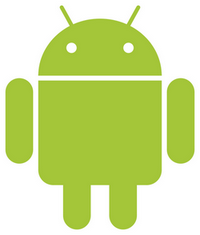 Any content we access on the internet is transferred by a series of servers; one server will talk to another, gather its details, and send the required content. However, if a server detects that the content is not permitted in its location, it will block it. Unlocator works by allowing the user to pretend to be somewhere else; you choose a server that is in a permitted location to receive your data, and you effectively fool the system into thinking you are in, say, the USA or UK – where the content is permitted – when in fact you are somewhere else entirely.
Is Unlocator That Simple to Use?
It's very simple; you log on to Unlocator, choose the Unlocator Android option to download to your device, and you're ready to go. It's cheap, effective and very usable, and it is worth remembering that it comes more highly recommended than the many Virtual Private Network packages that are available. Unlocator will not slow your device down and has excellent reliability credentials: what is not to like about a service that allows you to watch your favorite shows, wherever you are in the world?
For more information, read our review of Unlocator…