How to Unblock / Watch Netflix Outside The USA
We've all become accustomed to getting fantastic content streamed to our homes from Netflix; this brilliant service is one of the most impressive providers of great TV series and movies, and is cheap too! But, what happens when you go on vacation or on a business trip and find that, to your horror, you can't access Netflix where you are?
It happens, and it's all down to censorship or copyright issues in some countries. But you don't need to worry: there is a way to get around these annoying geographical restrictions.
What is a VPN?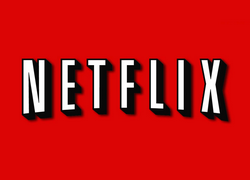 What you need is a Virtual Private Network, or VPN. Here's the simple explanation: when you request data via your computer it sends the request to a DNS server. If that server is in a country where the data is restricted you won't get what you want. That means missing that essential episode of Breaking Bad! With a VPN you can choose the location of the server you want to use. In other words, you can kid your device into thinking you are actually in the USA and – problem solved!
Where do I Sign up?
There are plenty of available VPN services like Unlocator that will allow you to watch Netflix content from outside the USA. Some are free, but we would recommend looking for an established package, and they are surprisingly affordable. Furthermore, it's not just Netflix you can access, but a whole host of channels that may be restricted in that location. There are other pluses, too, such as increased online security and anonymity.
The greatest thing is that, with a quick download and few taps on the screen, you can be watching Netflix streamed movies or TV series wherever you might be in the world, and that really is worth the few dollars a month that a good, effective and established VPN will cost you.